Electrify your housing company
Update your customer service and add smart charging to your parking spaces. Electric cars are becoming more common, which is why an increasing number of people value charging possibilities in their own housing companies. Offering charging stations is an excellent way of making the apartments more attractive and competitive. At the same time, it is an act of responsibility and saves time and money.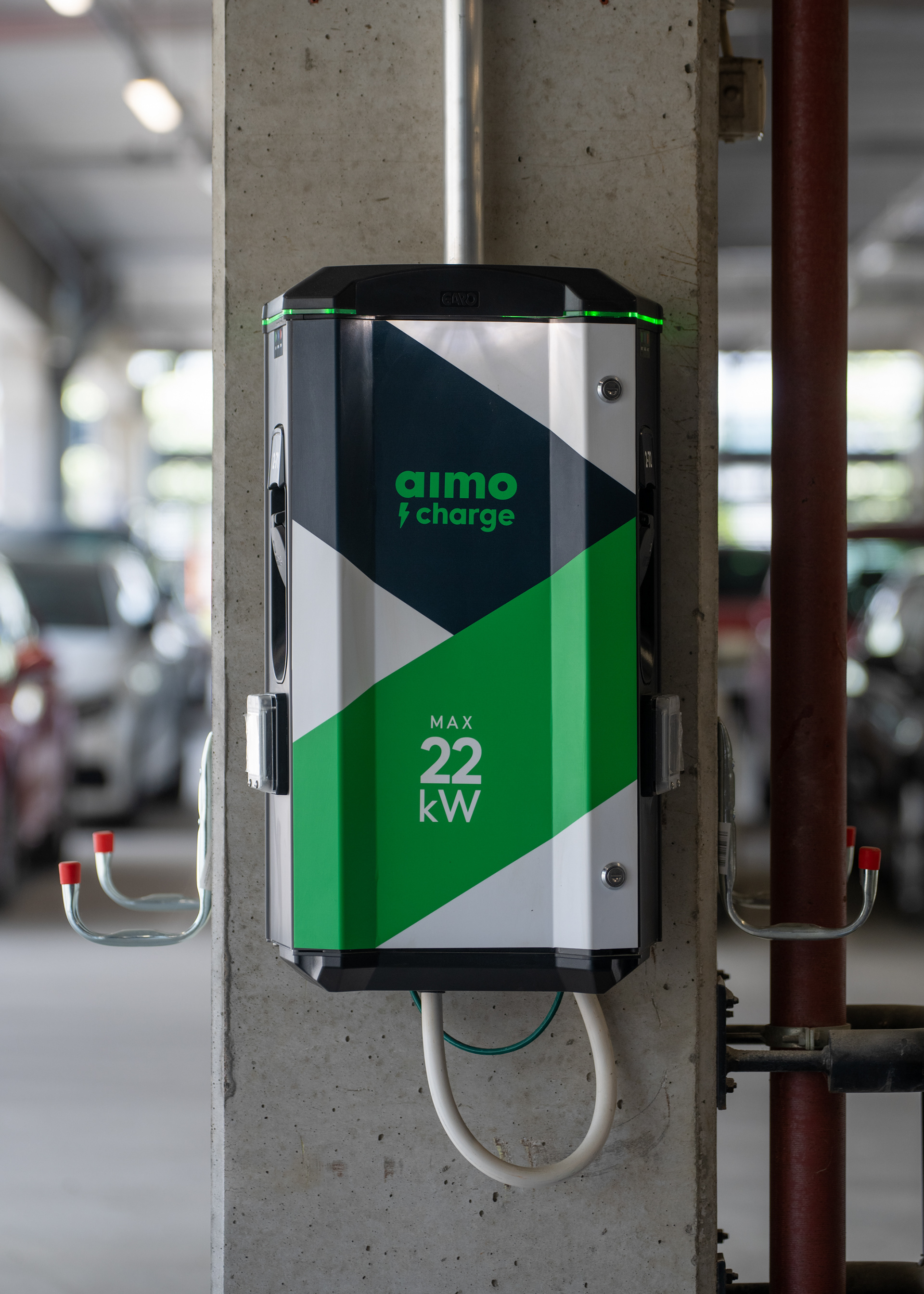 The value of the apartment increases. Electric car charging stations increase the value of the apartment, as more and more people are considering about buying an electric car. This makes the apartments more attractive to potential buyers and tenants.
Saving time and money. The housing company can help the residents save money by offering charging stations. If the residents can charge their cars in the housing company, they do not need to drive long distances to charge their cars. This will save time and money spent on searching for and using public charging stations.
Responsibility. A housing company respecting their environmental responsibilities can support the residents in making good everyday choices by offering charging. This is an excellent way to reduce emission and promote sustainable development.
Competitiveness. Providing a charging possibility may be the crucial selling point in the highly competitive real estate selling and renting markets. It helps housing companies attract new residents and keep the old ones happy.
Easy installation and use. The installation of the electric car charging stations to the housing company is usually easy and quick. Solutions especially tailored to the housing company's needs are also available. With Aimo Charge charging stations, you can easily charge your electric car and pay with the card linked to the app.