Charging stations for property owners
We offer electric car charging solutions from needs assessment to the actual use, for all sizes of parking areas. Our service model is a risk-free solutions in the midst of the electrifying traffic transformation. We implement the charging station installation and commissioning safely and in accordance with the requirements through our turnkey service. We take care of everything – from charging devices to customer service. We install, upkeep and maintain.
You can purchase our service directly or through the convenient maintenance leasing solution that includes financing. The maintenance leasing solution offers you peace of mind during this rapid technological development, as you can update your devices at the end of each contract period.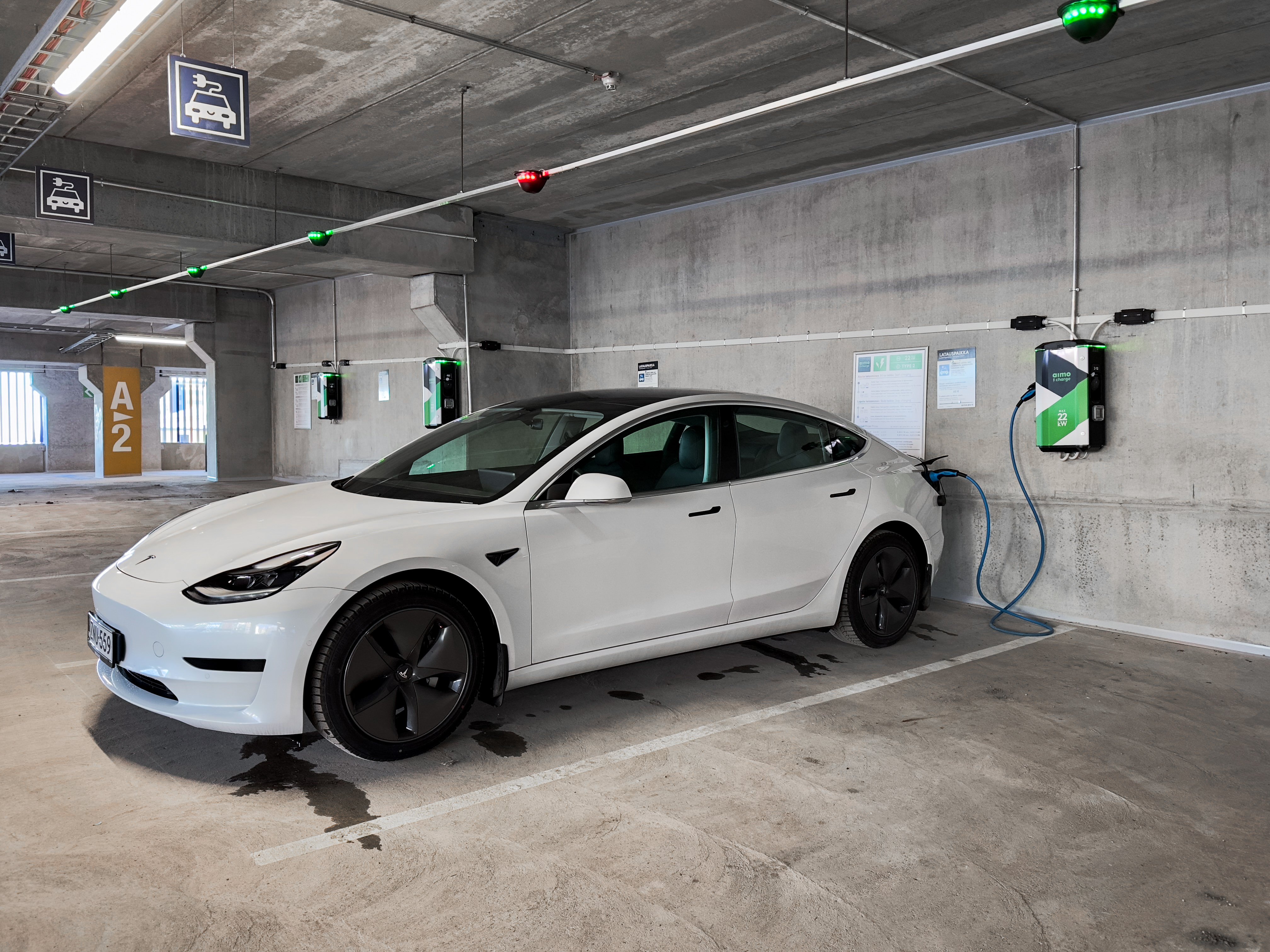 Easy and carefree – Aimo Charge
Smart charging devices: Reliable charging solutions with load management from leading manufacturers (Ensto, EvBox, Garo).
Clear usage pricing is agreed with you and smooth user-specific payment of charging with the Taskuparkki app.
Operation of charging stations: our team offers comprehensive services from installation to maintenance – regardless of the manufacturer. Our system is compatible with almost all charging stations, providing flexibility and allowing the use of a wide range of charging solutions.
Reliable use: 24/7 use support provides help and guidance.
Quick response to fault situations.